The challenge
Permanent road cycling route along the Apennine between Tuscany and Emilia Romagna

The Palazzuolo Challenge is a permanent route through the most challenging secondary roads of the Tuscan-Romagna Apennine.
A 2-wheeled adventure to be done in one shot or in pure cycle touring style.

The almost 360km of the challenge meander through the changing views of the Mugello, the Casentino and the valleys of the Senio and Santerno. Arduous climbs are recompensed with adrenaline descents, a route designed to really put your physical and mental limits to the test. Because mere strength is not enough, it takes concentration, determination and courage.
Are you up for it!

Percorso ciclistico permanente sulle strade appenniniche tra la Toscana e l'Emilia Romagna

Il Palazzuolo Challenge è un percorso permanente que si snoda lungo le strade secondarie più affascinanti dell'Appennino tosco-romagnolo.
Una avventura su 2 ruote da fare tutta d'un fiato o in puro stile ciclo turistico.

I quasi 360km del challenge si snodano tra i mutevoli panorami del Mugello, del Casentino e delle valli del Senio e del Santerno. Insidiose salite si danno il cambio con adrenaliniche discese, in un mix pensato per mettere a dura prova i tuoi limiti fisici e mentali. Perché la forza pura non basta, ci vogliono concentrazione, determinazione e coraggio.
Sei pront@ a farlo?

Rules

There are no rules to ride the Palazzuolo Challenge.
Do it you way!

Things to know!
Just keep in mind that you will be riding on very narrow open roads with very fast descent, so please, safety first!

A well-maintained and efficient bicycle is the the key to fully enjoy the ride on this winding roads, being the surface of the tarmac a bit rough, we strongly suggest to service your bike and mount 25-28mm wide tires.

If you have some kind of issue, no worries, people from here a very friendly, just ask for an help!

Food and water
There are plenty of bars, restaurant and water fountains along the route.
You will find a detailed list on the roadbook.

Non ci sono regole per correre il Palazzuolo Challenge.
Fatelo a modo vostro!

Cose da sapere!
Tenete solo presente che pedalerete su strade aperte molto strette e con discese molto veloci, quindi per favore, sicurezza prima di tutto!

Una bicicletta ben tenuta ed efficiente è la chiave per godersi appieno la corsa su queste strade tortuose, dato che la superficie dell'asfalto è un po' ruvida, consigliamo vivamente di revisionare la bicicletta e di montare pneumatici da 25-28 mm di larghezza.

Se avete qualche problema, non preoccupatevi, la gente di qui è molto amichevole, basta chiedere aiuto!

Cibo e acqua
Lungo il percorso ci sono molti bar, ristoranti e fontane d'acqua. Troverete un elenco dettagliato sul roadbook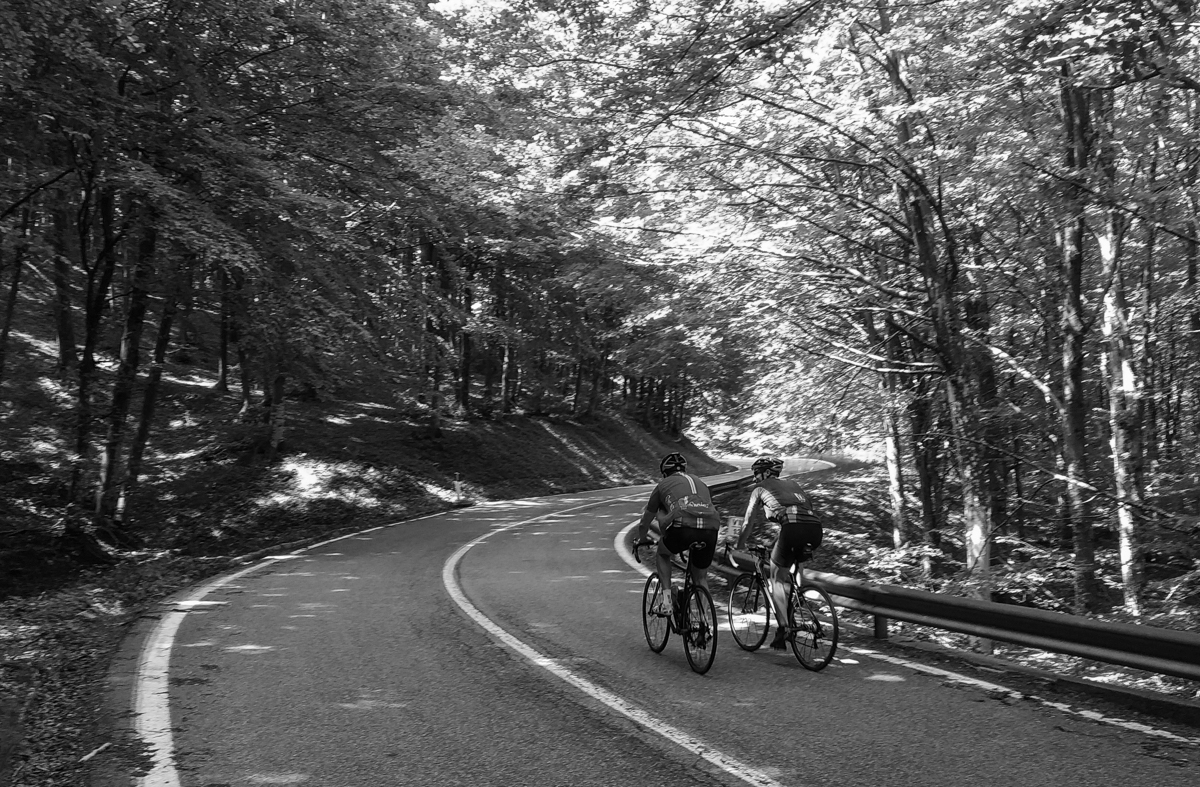 Between Tuscany and Romagna, Mugello is a land of dreamers and adventurers. And it is precisely this sense of adventure that underpins the spirit of the challenge, together with the pleasure of finishing each stage by enjoying various gastronomic and relaxing proposals.

Palazzuolo sul Senio: named one of the "most beautiful villages in Italy" offers leisure opportunities for your fellow companions, such as trekking routes, excursions and museums. Or, after the fatigue of the challenge, you can relax in an outdoor pool or dive from the rocks of the Senio river
Tra la Toscana e la Romagna, il Mugello è terra di sognatori e avventurieri. Ed è proprio il senso dell'avventura che anima la sfida, insieme al gusto di godersi la fine di ogni tappa tra proposte gastronomiche e di relax.

Palazzuolo sul Senio: nominato uno dei "Borghi più belli d'Italia", offre innumerevoli opportunità di svago anche per i tuoi eventuali accompagnatori, con percorsi di trekking, escursioni e musei.
Oppure, dopo le fatiche della sfida, potrai rilassarti in una piscina all'aperto o tuffarti dalle cascate del fiume Senio.
The
Palazzuolo Challenge
can be safely run throughout the year, we still recommend the days of the year with the most hours of daylight.
If you want to make your challenge official and receive the official road book all you have to do is send us an
email
and we will send you all the info.
"An unforgettable experience of pain, pleasure and achievement It will be hard, but beautiful!
"
Il Palazzuolo Challenge può essere tranquillamente disputato durante tutto l'anno, consigliamo comunque i giorni dell'anno con piu ore di luce.

Se vuoi ufficializzare la tua sfida e ricevere il road book ufficiale non devi far altro che inviarci una email e ti invieremo tutta la info.


"Una esperienza indimenticabile di fatica, gioia e superazione. Sará dura, ma bellissima!"
The Challenge
About us
︎
︎
︎